How second-look financing benefits retailers
By Fortiva Retail Credit on December 14, 2021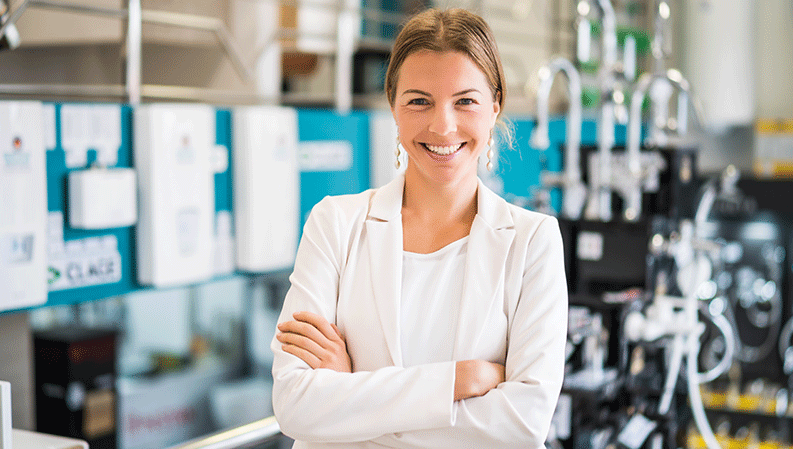 Fortiva® Retail Credit* creates market-leading, technology-driven, and scalable experiences for its retail partners. It is the trusted choice for the powerful brands of many prominent, national retailers.
Now with over 25 years serving everyday Americans, Fortiva Retail Credit continues to build its reputation by offering configurable, second-look financing solutions that are designed to say yes more often, creating a prime experience for the underserved — those 41%** of Americans with credit scores below 700 and those 63%*** who live paycheck-to-paycheck.
Fortiva Retail Credit helps retailers empower these consumers with robust solutions such as private label credit cards, general purpose credit cards or installment loans. With these finance tools, credit obstacles are removed, and new doors are opened for a significant segment of the population that retail businesses depend upon.
In fact, second-look financing can solve a host of challenges for its partners. It is a suite of products that provide near-prime consumers the freedom to purchase goods and services and offers financial tools that will support customers wanting to address issues with their credit.
The promotional terms and payment flexibility of second look financing are an integral part of the shopping experience, allowing these consumers to increase spending and make more frequent visits.
It is this flexibility that can help change consumer behavior on multiple levels, allowing for increased opportunities, sales, ticket sizes and repeat transactions.
And it's a solution that drives engagement with more customers, connecting them with more merchants and brands, and likely making them more receptive to impulse buying, marketing outreach and cross-merchandising strategies.
Plus, with its flexible application channels, Fortiva Retail Credit makes it easy to integrate solutions into merchants' existing technology specifications with a single application.
As the premier second-look consumer credit program, Fortiva Retail Credit has facilitated billions of dollars of purchases, increasing business for its retail program partners. It offers the right products at a fair price with transparent terms and no-compromise client service.
Let Fortiva Retail Credit help you create a seamless omni-channel consumer outreach experience. To get started please contact us today.
* Fortiva® Retail Credit is a technology-enabled second look point-of-sale consumer credit program offering accounts underwritten and issued by The Bank of Missouri. The Fortiva Retail Credit program is managed by subsidiaries of Atlanticus Holdings Corporation (NASDAQ: ATLC).
** Credit Strong (August 2021)
*** StudyFinds.g (March 2020)