The Case for Second-Look Credit
By Fortiva Retail Credit on June 9, 2021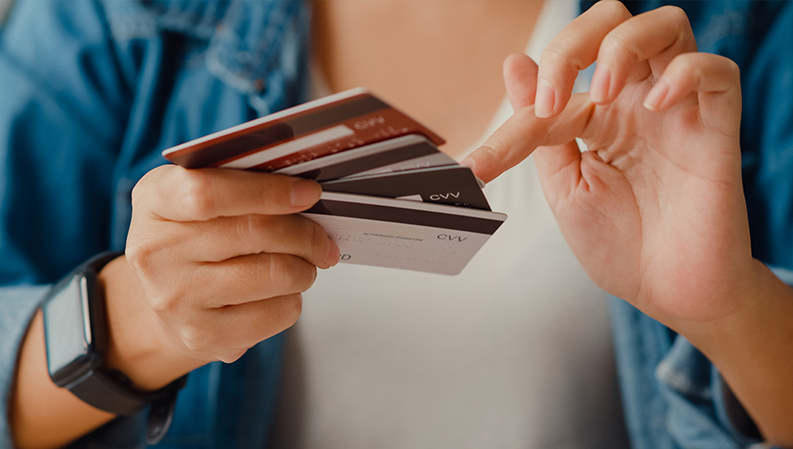 Today, more than 40% of the U.S. population has less than perfect credit* and is categorized as near prime.  This designation is tied to credit scores ranging from 550 to 700 amid the broader FICO scale of 300 to 850.
These near prime customers typically have dependable and full-time income, but fail to meet the criteria of prime lenders.  When a prime lender declines credit for that customer – your customer — it means your business is confronted with losing a sale or, worse, losing the customer forever.
While there are always high-cost lending alternatives, such as lease-to-own solutions, second-look financing provides access to credit and a better option for this important near prime audience.
Second-look financing restores a customer's ability to make purchases, foster engagement and build loyalty.  It opens doors.  It presents the means to establish or rebuild credit.  And it offers customers the power to make the purchases they need.
With the right partner, customers who are declined for financing by a prime lender may have the opportunity for an instant review and credit extension by a second-look provider.  Rather than look exclusively at an applicant's credit score for validation, Fortiva® Retail Credit's** proven underwriting methodologies leverage additional data sources to drive more approvals.
The process takes just seconds – and can result in approval for individuals with credit scores as low as 550 with a fast, easy and positive customer experience.
Simply stated, second-look financing increases a customer's spending power.  According to our research***, when customers are "approved for more," Fortiva Retail Credit's partners have reported up to a 50% increase in incremental credit approvals, up to a 35% increase in average ticket size and up to a 25% increase in repeat transactions.
The numbers are compelling, as is the case for second-look financing.  The retail landscape is ever-changing and consumer loyalty is now the currency of our business.  Access to credit removes obstacles, drives sale, cultivates lasting relationships and enhances the customer experience.  Second-look financing is a business solution you can't afford to be without — and it changes what is possible.

* Experian, 2020 data
** Fortiva® Retail Credit is a technology-enabled second look point-of-sale consumer credit program underwritten and issued by The Bank of Missouri. The Fortiva Retail Credit program is managed by subsidiaries of Atlanticus Holdings Corporation (NASDAQ: ATLC).
*** Fortiva Retail Credit's top 20 performing partners, 2019 data