The Value of Extending Financing
By Edgar Robinson on June 10, 2021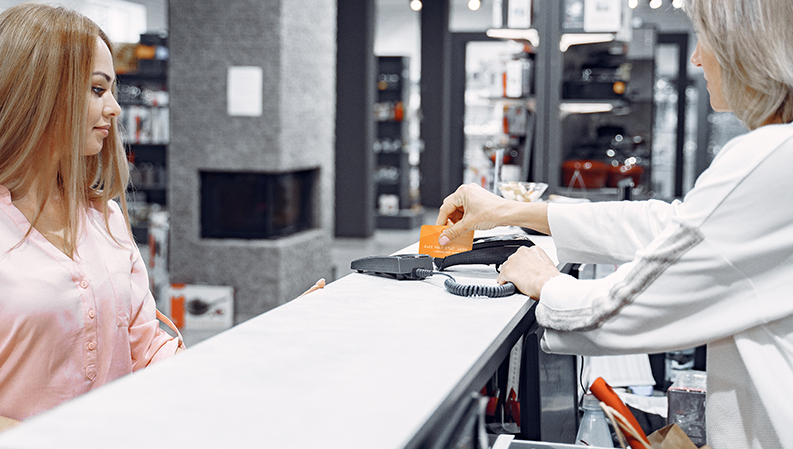 The data may change every day, but its impact is undeniable.
According to Experian, as of early in 2020, the total credit card balance among Americans is $893 billion.  And on those 511 million credits cards owned by Americans, the average individual balance is nearly $6,200.*
So it's no mystery that retailers need the ability to extend some form of credit to virtually every individual walking through its doors.  For decades, research confirms that when consumers have more purchasing power, they will spend more — if not limited to the cash they have on hand at the time of the sale.
Our way of life depends on credit.  It's especially critical for the nearly 70% of Americans who have less than $1,000 in savings or the nearly 37% who do not have access to $400 for an emergency expense.**
Large retailers experience significant benefits when extending financing.  Typically, when customers have a longer period of time to repay you, they purchase more goods and services from your business.  And by letting your customers pay you later and on their terms, it gives them more control over their money and their budget.  This trust you impart translates into customer loyalty and a competitive edge for your business.
Financing also presents the opportunity for cross-merchandising.  Customers who finance give retailers access to valuable consumer data and shopping habits, making them more receptive to marketing communications and recommendations on sales, promotions and events.  The result, of course, is increased sales and revenues on both core and peripheral product lines.
A closer look at second-look financing produces even more benefits to retailers.  Research of Fortiva Retail Credit's*** partners shows that customers who fall below the prime cutoff tend to purchase more often and with increased ticket sizes — if they have the ability to spread out their payments****.  This near prime credit band is where the availability of store credit is greatest for retailers because customers have fewer payment options than do their prime counterparts.
Today's customer expectations center on a personalized experience in a cashless society.  With so many Americans depending on credit and financial flexibility, a retailer's ability to extend credit is more essential to incremental growth than ever before.
*  Experian, 2019 data
** Statista, 2019 data
***  Fortiva® Retail Credit is a technology-enabled second look point-of-sale consumer credit program underwritten and issued by The Bank of Missouri.  The Fortiva Retail Credit program is managed by subsidiaries of Atlanticus Holdings Corporation (NASDAQ: ATLC).
**** Fortiva Retail Credit's top 20 performing partners, 2019 data